NEW FAB Dance Programme For All Bodies, Low Intensity And High On Fun.
FitSteps® For All Bodies, 'FAB', is a dance fitness workout designed for people who love to dance, want to keep fit, but for a variety of reasons, prefer a lighter intensity, lower impact and perhaps a slower pace. FAB combines old style dance genres such as the Bosa Nova, Foxtrot to the Flamenco and Argentinian tango.
The workout combines sway and swing roots, making it great fun to do whether young or simply young at heart.
The dance steps are easier to follow enabling more participants to have fun getting fit while learning classic dances of the ages.
You can now get training in both FitSteps FAB and FitSteps Original at a LIVE TRAINING DAY, CLICK HERE FOR MORE INFORMATION
Becoming a FitSteps FAB Instructor online is as easy as 1,2,3.
You can now get certified for an amazing £50, there's no travel, you can take and learn the training in your own time, anywhere and request to be assessed at the right time for you!
Sign up as a FitSteps FAB Instructor - you get access to all the manuals, videos and all the content you need to learn how to teach FitSteps FAB.
When you are happy that you have completed and learned the course you can book an online assessment. One of our Master Trainers will arrange a short video conference with you to assess your entry level.
Once you have passed you will be able to teach FitSteps as well as getting your own online profile, class listing and timetable
Plus as a FitSteps FAB member you will receive new moves and music on a monthly basis as part of your monthly membership.
Benefits of online training;
Cost- for only £50 you can get qualified as a FitSteps Instructor.
Time - no travel, no missed classes, learn at your own pace.
Learn from the stars... All instructional videos led by Ian Waite and Natalie Lowe.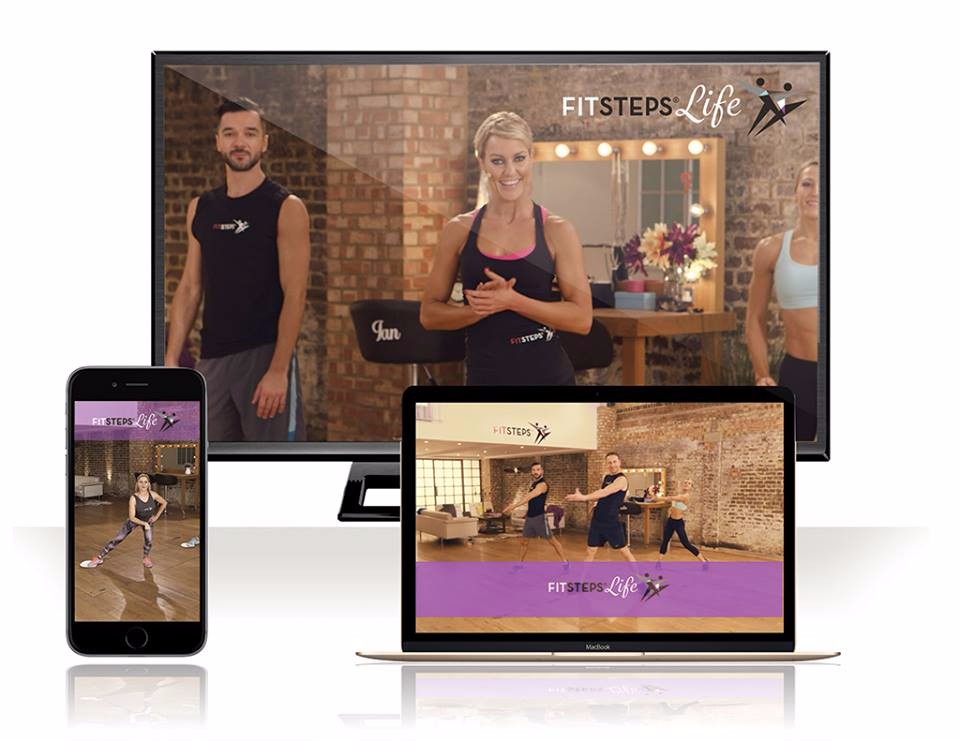 Get trained in one day in both FitSteps AND FAB at one of our incredible Live Training Events – and get FitSteps Life for FREE!
Nothing beats getting together with like minded people and dancing the day away at a Live Training Day. Get ready for an unforgettable experience where you will learn all you need to start teaching FitSteps, you will have access to home study and then complete the 8 hour training day on a day that suits you.
Sign up for Live Training, you will be emailed all of the information about the day as well as given all of the information you need to access your online training portal.
Complete the home study exercises and prepare for the day with all of the choreography, notes, music and manuals that you can access anywhere from any device.
Attend your training day and be taught the skills that you need to start teaching! You will be graded on the day so will be up and running in no time
Main Benefits of live training;
Atmosphere – It really is an experience you can't beat
One to One tuition and feedback – Our presenters are experts in their field and you will be learning from the best in the business
Training in both FitSteps and FitSteps FAB on one day - come away with a multitude of routines and skills to really get your classes started with a bang!
Add a new revolution to your class options and appeal to a wider audience, see what people have to say about FAB in our short clip below.
LIVE TRAINING AVAILABLE BOOK NOW ONLY 40 SPACES